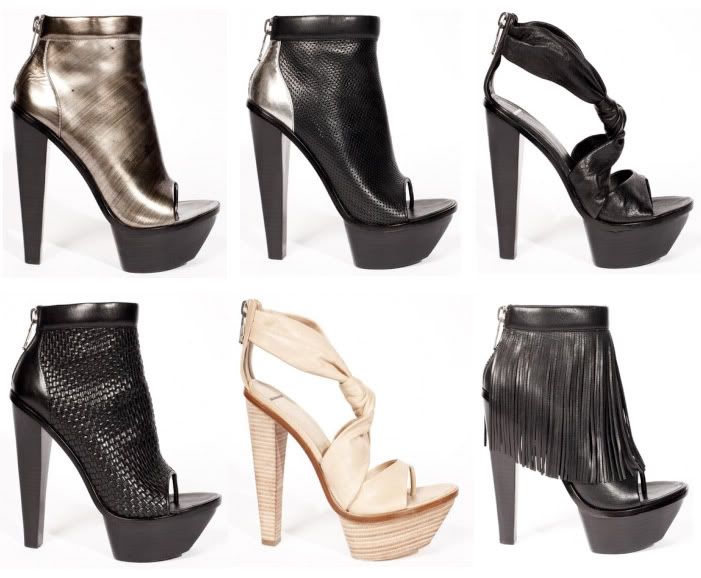 Okay so I'm sooo glad Alexander Wang has decided to do his own shoe line because I think I spend more time looking at the models feet rather than the clothes (not that his clothes aren't fabulous). Shoe-obsessed and unashamed. Spring '09

Is anyone else rather excited? Because I hear that they're going to be 'affordable'. *cough* Damn being a student.



I'm also in love with A.WANG's AW 09 collection, WHOARH! Is it schmexy. Black, more black, little bit of white, black, black, tweed, leather, metallic, I'm in winter heaven!

Some pieces I adored :


That white top - love the sleeves.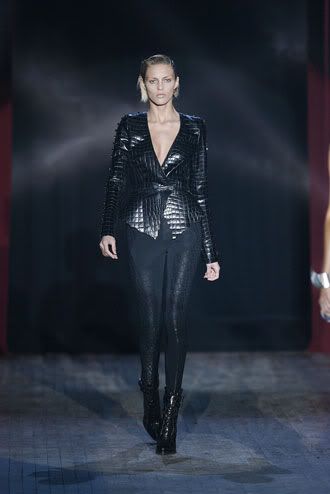 The black jacket is sexy. Oh and the shoes too.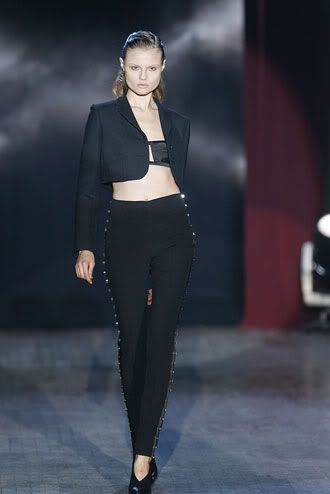 Awesome pants, love the side detailing.

I love this whole outfit. I like the blazer without anything underneath.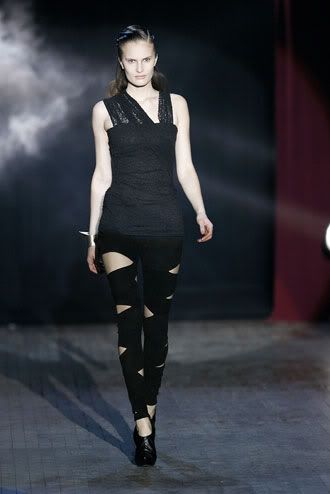 Amazing top and amazing pants. Cut-out is so sexy without being skanky. Much more tasteful than showing a crevasse of cleavage. The pants somewhat makes me think if Lara Croft had been in a hand fight with a bear and the bear came off worse.

The tweed shorts and booties are so cute.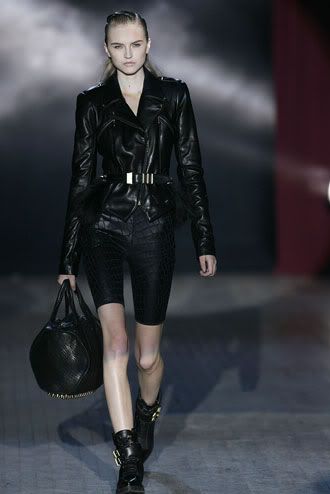 Sexy leather jacket, YUM!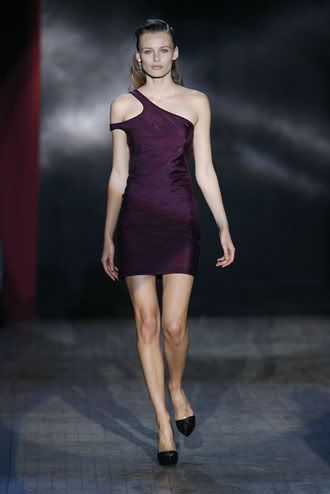 Who couldn't love this dress. I'm diggin the plum. But paired with boots instead.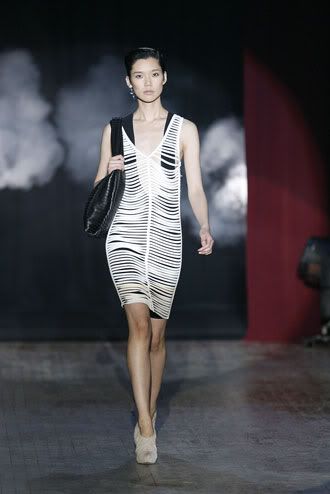 One of my favourites , this white dress is awesome as a throw for casual or dressy.

The only negative feedback here for dear old Wang (bless his soul) is "honey, if it doesn't look right on the model, what hope in hell is there for the rest of us?". (A few of the pieces weren't very flattering, but I can acknowledge the creative genius behind the idea) But hey, at least he had a better idea than the Chloe AW 09.....yikes Nanna and Baggy much?
x. Cat
For a full collection of photos, go to
ElleUk
.