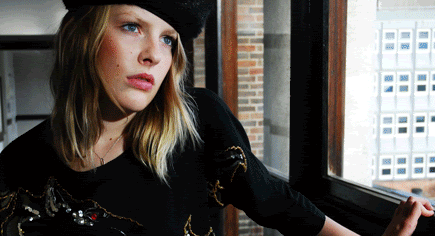 We enjoy vintage shopping ALOT so when we came across Baby Says Boutique our hearts melted...


Baby Says Boutique are an online vintage store that hand pick their pieces so you know you'll get great quality and service. We love their website, its very cute and we can't wait til they get more and more items!
With the tough 'economic crisis' and more environmental issues than you can count, now's the best time to start purchasing vintage clothing. Why spend hundreds on brand new clothes which contribute to poor wages in developing countries, chemical wastes and energy wastage. Reusing clothing is great for the environment because there are no new materials, fuel, or energy spent into manufacturing! What goes around comes around and everything somehow finds it's way back to being fashionable! Be smart and styling, wear vintage, shop BabySaysBoutique now!

Some new items we absolutely ADORE:



This blazer is hot and a staple item throughout seasons. Casual chic no matter what the rest of your outfit is. This is Cat's favourite type of outfit - comfortable and stylish.


























Another blazer combo we're lovin' here. The baby blue man-style shirt with a black blazer thrown over the top. For a dressed down look you could pair with some brogues or flats, and for an evening look wear some chunky heels.




This is the same blazer shown above, and a snakeskin clutch. We don't like overdoing the 'snakeskin' look, so this is a perfect amount to contrast with a dark outfit.





















A very cute shirt with a slight shimmer to the material. Quite cool and light for spring/summer/autumn. As we're getting into the cooler months here in Australia, we'd team it with a jacket to keep the chills out.


















This Cream Batwing Check Jumper looks sooo comfy and the pattern and colours make this piece easy to match with, whether it be with a pair of jeans, leggings or whatever takes your fancy. It's casual & cute, making it the perfect jumper for the cold seasons. It will become your bestfriend on those chilly Autumn & Winter mornings and to wear out, it feels, fits and looks great! At only £10.00, it's a bargain too.




This Brown Knit Trapper Hat is adorable. Definetly a favourite for Liz, as she's heading to the snow later in the year this beanie is one of her must-haves to brave the snow season. It's also a plus that these beanies come in a variety of colours.
They have some very beautiful unique pieces which you're sure to fall for. You can contact them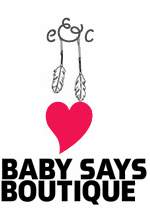 *PLEASE NOTE: Items may be sold already, so please don't bank on purchasing a specific item as it might already have been taken by somebody else.
Images are subject to copyright by BabySaysBoutique and require written consent to use.